Community
Fired Up Garage
Tom Smith and the boys on Discovery Channel's Misfit Garage run their shop called Fired Up Garage like any true Southern warrior: with a large car hoist fleet, pride in their work and plenty of late-night whiskey sessions. (If you want to get on Tom's good side, get him a bottle of Jack Daniels single-barrel reserve.)
Tom and his son Jordan are longtime fans of BendPak, and they make that clear when they talk about why our car hoist brand is the only one they keep around. Jordan told us:
Around the shop here, we have a few BendPak tools. Makes our job a lot easier. We got an on-hand pipe bender to do all our exhaust work—it gets it done and gets it done quick.
We don't hear about our pipe benders as much as our many ​automotive hoist series, given that benders represent a more select market, but we love that the Fired Up Garage crew gives our benders the love they deserve. Anyone who specializes in exhaust work knows the value of a perfect bend.
The big man on campus, Tom Smith himself has this to say about BendPak:
Today's modern vehicles, you don't even get the job unless you've got the tools to get the job done. I have BendPak. I can get the job done.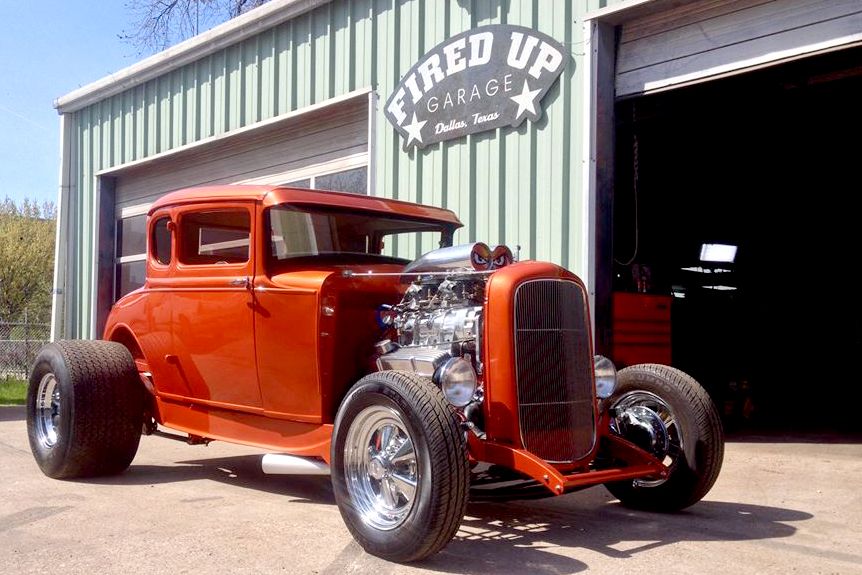 And that they do, from their beginnings on Fast n' Loud till now. Speaking of… there was a well-publicized breakup between what is now Fired Up Garage and Gas Monkey Garage. For the record, we don't care much for drama, and we love both teams the same. They both seem to be doing alright, and no one is complaining that BendPak hasn't "picked sides." Apparently a garage's choice of ​equipment remains the same no matter what else is going on in life. Good to know.