Support
BendPak / Ranger Warranty
Duration: From the date of purchase by the original Purchaser or 60-24-12 months from the date of shipment by BendPak or whichever comes first.
Better Products – Better Service – Better Value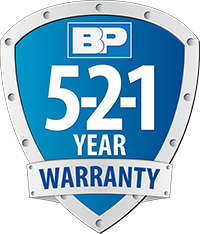 For more than a decade, America's best lift has been coupled with the best warranty in the business. Instead of hiding behind a long veil of marketing fluff, we're proud to deliver our warranty up front for all to see. To make sure we deliver our customers lifting products worthy of our 5-2-1 warranty, we developed our Design-Build-Quality-Deliver directive. This Zero-Tolerance for Defects initiative combined with our 5-2-1 Warranty is BendPak's way of backing up what we claim. We employ a dedicated team of design engineers who are responsible for detecting and correcting any issue no matter how small before it gets to the customer. Five years is a long time, so we've got to get it right before we ship. The best warranty in the business gives you more than just peace of mind; it's proof that we took a little extra care building your lift and every precaution was taken to maintain the highest degree of quality, dependability and reliability.
Warranty request