Community
Garage Spotlights
This section spotlights some of the best garages, auto shops and car societies in the nation. They're all extremely successful ​in their respective lines of work. Everyone on this list has two things in common: a deep love of all things automotive and a passion for quality work. That's why they choose BendPak to outfit their garage with the best car hoists and shop equipment in the world.
Every business has its own story to tell. Magnaflow, for instance, was renovating and needed new hoists. Our great relationship with them provided us a chance to show off our new Gunmetal Gray color scheme. They were some of the first in the world to get those hoists, and they were just as excited as we were to see them up close and personal.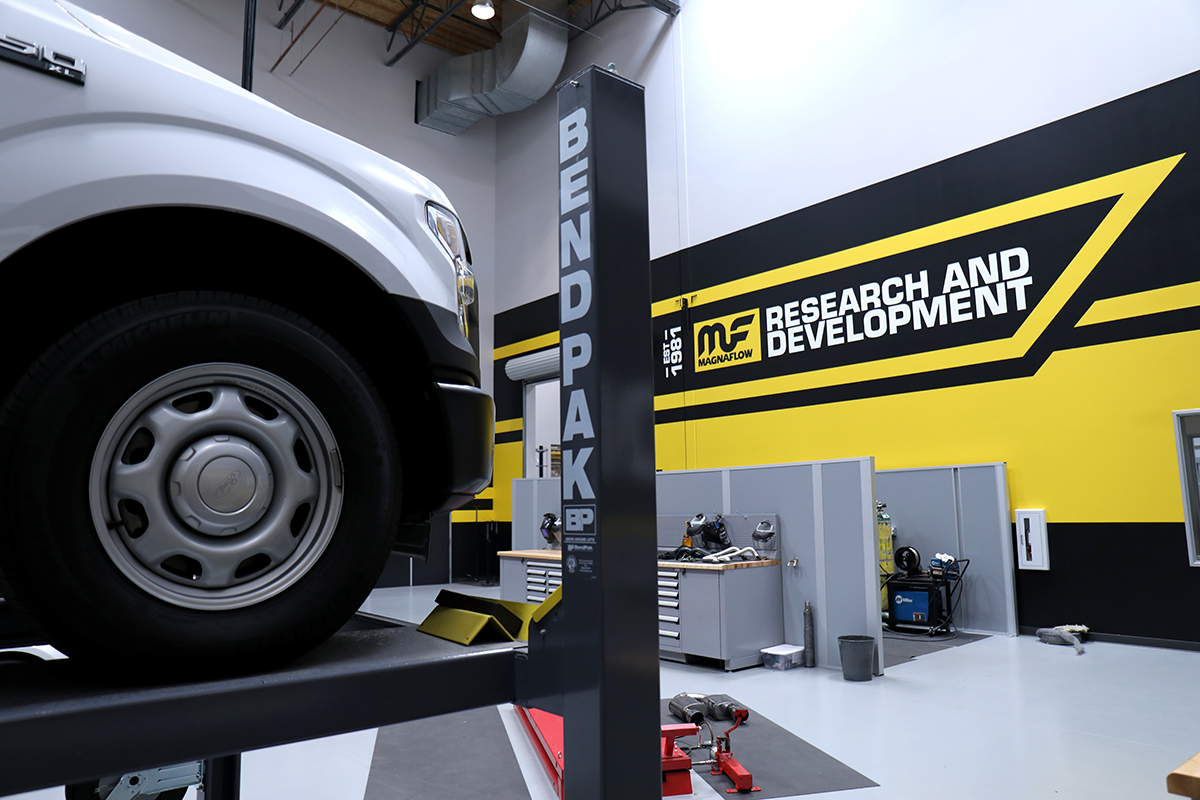 Likewise, the awesome content providers and racers at Speed Society wanted to enhance their media content with a new two-post hoist, and they chose BendPak. If you love car magazines and auto blogs, you need to see the amazing content Speed Society is putting out there.
Much of the time, our garage spotlights take us to exciting places. Surf City Garage, for instance, is one of the coolest shops in the country. They have so many hoists there, it's amazing how they manage to keep the place looking so clean. The massive Surf City museum shop is truly a labor of love. They use a number of four-post hoists to enhance their displays of refurbished muscle cars.
Not to mention, the clean-freak folks at Chemical Guys use the hoist's caster set on their four-post, so they can effortlessly move it wherever necessary. You've probably seen Chemical Guys' products before, now see how they work with us to help their shop come to life.
Check out the rest of these shop stories and see for yourself why your automotive shop equipment absolutely, positively needs to come from BendPak. We have the most versatile equipment, the highest quality materials and the best partners on earth.