Wheel Protection Kit
SKU# 5150585
Wheel Protection Kit / Includes: 3 Roller Inserts, 3 Under Inserts, 4 Clamp Covers, 2 Blade Covers
---
Cover exposed parts of your tyre changer, and give your clients' wheels superior protection during tyre changes, only with a Ranger Products wheel protection kit.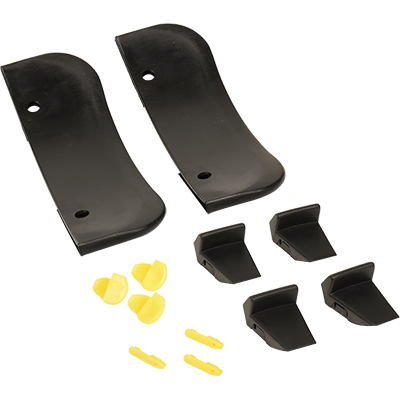 Total Protection for All Wheel Types
The wheel protection kit offers you more ways to save those wheels on Ranger tyre changers. It comes with (3) roller replacement inserts, (3) duck head underside slides, (4) turntable clamp covers and (2) bead breaker blade covers. If you specialise in delicate alloy wheels, then you need this optional wheel protection kit.
Features
3 roller replacement inserts
3 duck head underside slides
4 turntable clamp covers
2 bead breaker blade covers
Wheel Protection Kit Specifications