Plastic Tool Head
SKU# 5150523
Plastic Tool Head / Flange Style / Requires Mounting Flange
---
Plastic mount head is non-marring, so it protects alloy wheels from damage when mounting on tyre changers.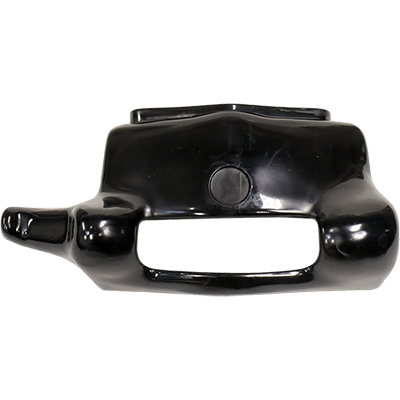 Hardened Plastic Tool Head for All Wheel Types
Expensive alloy wheels are finicky, so be sure to protect them with a plastic mount head. Its hard plastic construction doesn't scratch or damage wheels and rapidly secures wheels that are mounted on a tire changer. The plastic body completely eliminates metal-on-metal contact, and you can expect it to last throughout the lifespan of your tire changer. Every inch of this item is non-marring and safe for use on all wheel and tire combinations. Handle the largest or most expensive wheels worry-free.
Requires Mounting Flange (sold separately).
Features
Helps protect expensive alloy wheels
Must have duck head flange adapter. Not included. Sold separately.
Plastic Tool Head Specifications