Offset Adapters
SKU# 5600531
Offset Pad Adapter / Includes 35 mm Pin / Each
---
Offset adapter design allows operators to easily position lift points without the need for constant arm tube adjustment.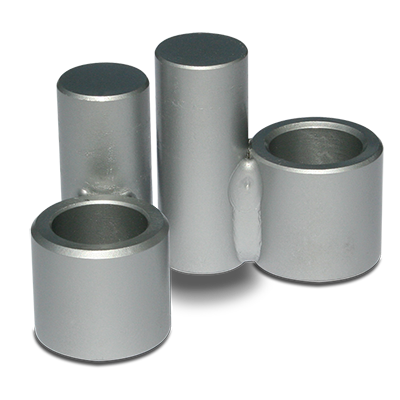 Offset Adapters for Fast, Easy Lift Arm Adjustments
Make minor adjustments to your lifting pads without having to move the swing arm every time. ​44 mm high offset adapters from BendPak give you the power and the convenience. Also designed to be used with BendPak ​76 mm and 152 mm adapters.
Features
Provides a mid-step adapter height that is ​38 mm lower than the current ​76 mm adapter
Increases the pad range of motion by 200%
Offset design allows you to make final OEM lift point positioning without the need for constant arm tube adjustment
Can be used in conjunction with BendPak's ​76 mm or ​152 mm adapters
Offset Adapters Specifications