LR-4A Arm Kit
SKU# 5210944
LR-4A Arm Kit Fits: LR-60, LR-60P, P-6 and P-6F
---
Easy-to-use optional arm kit fits BendPak low-rise models LR-60, LR-60P, P-6 and P-6F.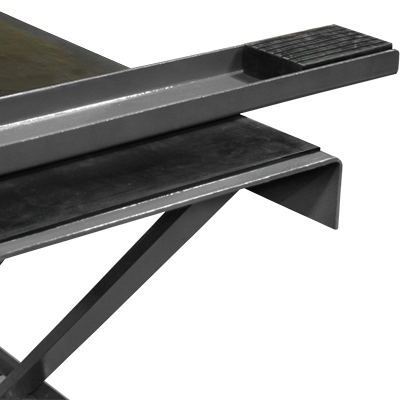 Extend Low-Rise Lift Reach with this Arm Kit
Increase your low-rise lifting capabilities with the LR-4A Optional Arm Kit. Designed to fit BendPak low-rise lift models LR-60, LR-60P, PB-6 and P-6BF, these speciality arm adapters extend the pad reach of each ramp. Servicing light-duty trucks or vans has never been easier. Comes complete with four lifts arms and four rubber blocks.
Features
Fits models LR-60, LR-60P, P-6 and P-6F
Increases pad width of the ramps
Easy to install and use
LR-4A Arm Kit Specifications
Shipping Weight
51 kg (111 lbs.)